WE
PRODUCE
PROFITABLE
SOLUTIONS
WITH
CORRECT
ANALYSIS
MYRob expert team analyzes the production processes of its customers in depth, determines where the transition to automation will be profitable and offers the most ideal solution.
As the basis of mutual trust and reliability, we appreciate and respect our partners, act carefully and responsibly, and take pride in keeping our promises to ourselves and others.
Using a robot in the right place of your production increases your productivity, product quality and work safety, decreases your production costs and increases your competitiveness.
We create a design concept at the proposal stage of the project. With technical and commercial analysis, we forecast the benefits to be obtained as a result of the investment at the proposal stage.
We start with the "good design" approach , which is the basis of all our project processes, in the proposal stage.
For more than 15 years, we have been producing the right solutions that improve the arc welding and handling processes of our customers.
Services provided to our customers by our expert team under the umbrella of MYRob.
As MYRob, we are with our customers not only during the installation but also after the sale.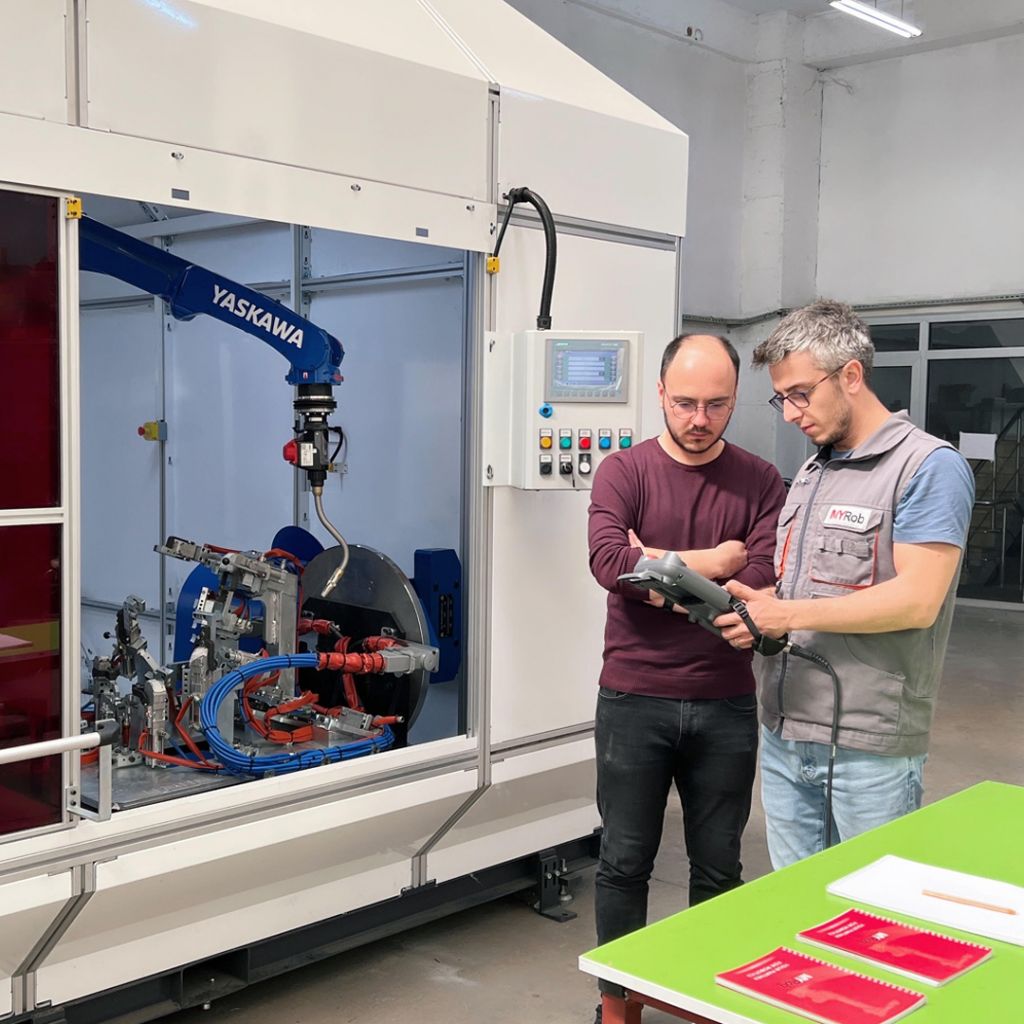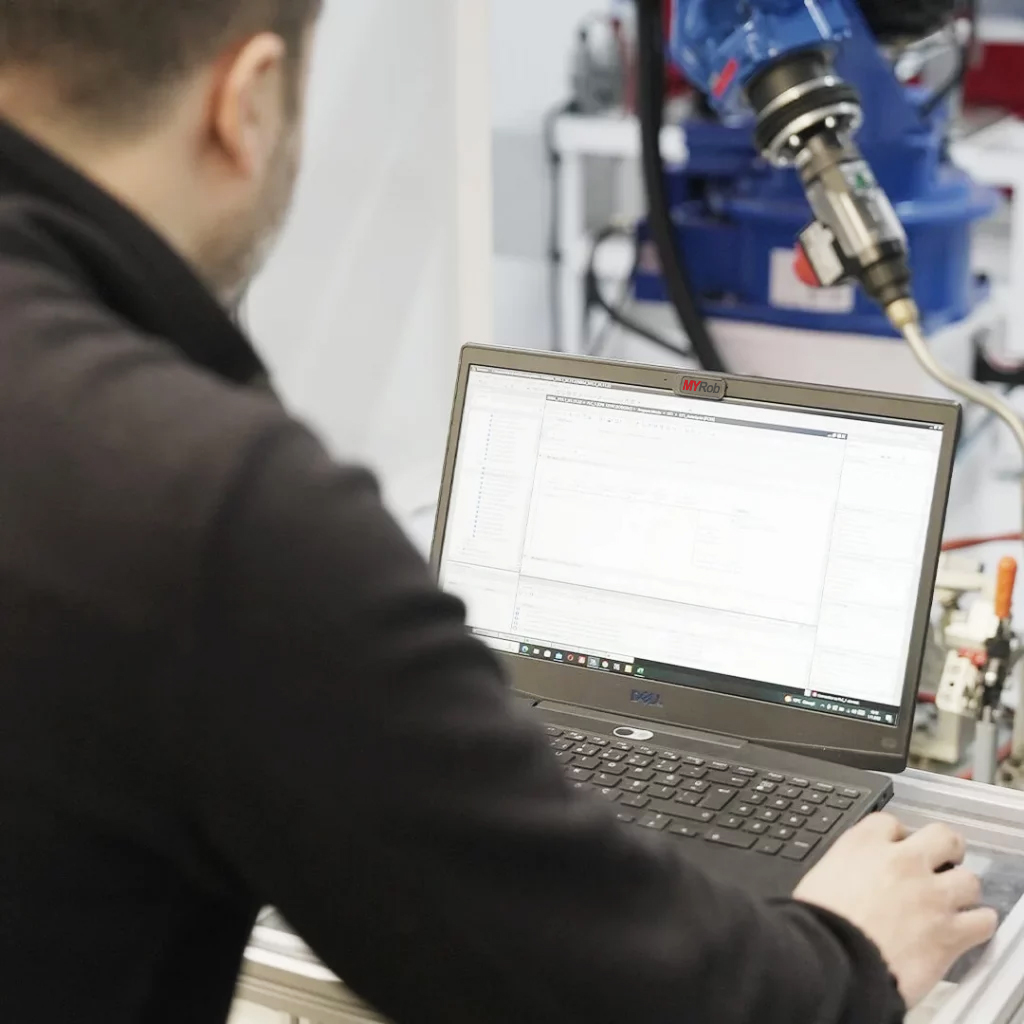 Technical Support Services